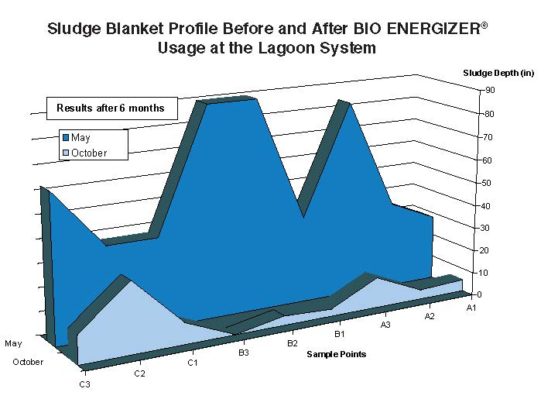 A small town in Illinois (pop. 3,500) had a municipal wastewater system that was in need of sludge removal. The sludge accumulation problem had become so problematic that the sludge was visible at the surface. The exposed sludge was causing an odor problem for the nearby residents. In addition, due to the high solids accumulation, the BOD values were higher than the State's acceptable range.  Something had to be done at a cost that the town could afford. To continue reading . . .
In English Online                              In English PDF Download
En Español Ver Online                   En Español Descagar PDF
Contact a Probiotic Solutions® representative for recommended dosing.