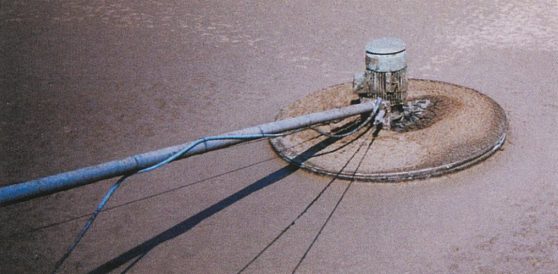 A wastewater treatment plant in Pennsylvania was experiencing process control problems when new potato waste stream flows increased by 26%. The additional load was causing filamentous issues in the sequencing batch reactor (SBR), settlability problems, and increased sludge hauling costs.
The engineer was unable to maintain the 8-foot decant level in the sequencing batch reactor (SBR). He couldn't decant more than 2–3 feet under the excess load.

Probiotic Solutions® BIO ENERGIZER® was batch fed into 2 SBRs daily. Within 1 week, operators were able to decant 8 feet of supernatant from each SBR. The dosage rate was increased when the factory use of stored potatoes increased starches and residual BOD in the wastewater.
BIO ENERGIZER® applied over a period of 2 months to the wastewater treatment plant resulted in increased microbial activity, reduced filament and foam, improved decanting, reduced accumulated sludge and sludge hauling costs.
Probiotic Solutions® BIO ENERGIZER® is a formulation of nutrients, organic acids, natural biological stimulants, and energy systems that balance the natural microbial ecosystem to increase bio-oxidation capacity in lagoon systems. BIO ENERGIZER® is a broad-spectrum bio-activator containing over 30 essential microbial growth-promoting ingredients. Wastewater facility operators have been using BIO ENERGIZER® for many years to cut their sludge-hauling costs. For more information, go to www.probiotic.com.